This 1976 Creem article by the world's greatest rock critic, Lester Bangs, is his take on Metal Machine Music. It has been suggested that in my annual regress report to the stockholders, published here last month, I neglected in all five thousand words to ever once mention why Metal Machine Music is a good album. If you ever thought feedback was the best thing that ever happened to the guitar, well, Lou just got essay on recession of the guitars. I realize that any idiot with the equipment could have made this album, including me, you or Lou.
That's one of the main reasons I like it so much. As with the Godz and Tangerine Dream, not only does it bring you closer to the artist, but someday, god willing, I may get to do my own Metal Machine Music. When you wake up in the morning with the worst hangover of your life, Metal Machine Music is the best medicine. JUST BLOW ALL THE BAD SHIT OUTA MY BRAIN!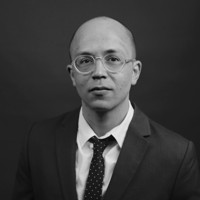 So I say the same thing about MMM. Except I take it about once a day, like vitamins. In his excellent liner notes, Lou asserts that he and the other speedfreaks did not start World Wars I, II, "or the Bay of Pigs, for that matter. If everybody took amphetamines, all the time, everybody would understand each other.